There are many reasons why people become disengaged from high school. In the traditional model of education, it is becoming increasingly difficult to have a one-size-fits all approach to helping youth reach graduation. Many students need more direct intervention and support to overcome the barriers that stand between them and their success. The Reboot Plus program offers a mult-pronged intervention to catch these youth before they fall through the cracks.
"When we started to learn more about who our students were and some of the barriers and challenges they faced, we were able to create a more individualized and student focused way of presenting the curriculum."
The Importance of a Safety Net and Actions to Take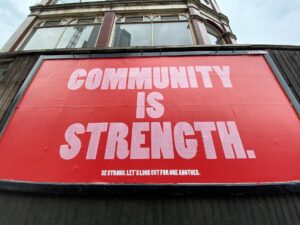 A social safety net of government-funded programs and work by community organizations can assist the most vulnerable youth in our communities. The Reboot Plus program is funded by the Future Skills Centre to offer a collaborative wrap-around approach to help young people see a path for themselves. High school teachers and counsellors' direct youth to the program. Faculty from local colleges deliver individualized, hope-fueled instruction to help youth learn more about their strengths and aptitudes. Professionals from the business community share their experience and expertise to mentor youth through informational interviews. Each step in this program offers youth connection and redirection.
Being proactive with vulnerable youth means:
Encouraging young people to dream their wildest dreams and see possibility
Meeting students where they are at in their individual journey
Supporting, informing, and encouraging youth of the possibilities that exist for them
Providing youth a roadmap with resources for their journey
Being creative and inventive in addressing limitations and restrictions that each student faces
Working to counteract feelings of discouragement and powerlessness
The Importance of Caring Relationships
The caring relationship is one of the most effective ways of reaching our vulnerable youth.
Program facilitators work hard to establish trust and connection to help young people open themselves up to possibility. By caring, our classrooms serve as a resource to increase security for youth experiencing previous learning hardships.
"So many of my students have just been let down. Showing up for them is a big thing. I am an adult who genuinely cares about them and sees them for who they are. It's nice to create a safe space and to have them come. Consequently, my students count on each other to show up."
Relationships are further nurtured by professionals from the community. The caring that these adults show one important way that we create a climate of healthy interpersonal relationships. Through this, young people develop self-esteem, self-confidence, a sense of safety, and the motivation to succeed in school.
Developing a passion
Just as it is important for a young person to have a bond with a significant adult, it is also important to support young people's pursuit of their fullest potential. Discovering their strengths and aptitudes helps to develop self-esteem, self-worth, and well-being.
"Reboot Plus is about returning that sense of possibility to a group of people who have just about given up on "being" anything. We encourage that blissfully ignorant, batshit crazy, threading the needle sense of possibility. Then we show them how to get there. And along the way we show them all the corollary possibilities."
Preparing for a Brighter Future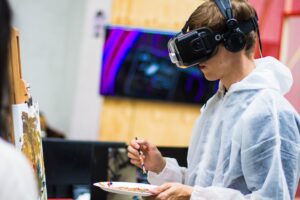 The challenges are great for vulnerable youth. While it is difficult to know each specific challenge, it is important for organizations working with youth to support them in facing them. Providing wrap-around community support lessens the burden on any one organization to help these youth thrive. Helping youth look forward into their strengths and aptitudes prepares them for a brighter future. Giving guidance and support from multiple angles and viewpoints helps youth open up more to their possibilities. The students we have worked with to date have found renewed purpose and motivation to succeed.
"I'm feeling better. I can't wait to upgrade my math and finish my Dogwood. I have options in front of me. The pathways to a successful career are many. This program worked for me. I'm grateful that I had the opportunity to take a step back and just explore. I was able to learn a lot about myself and I am excited about my future."