Bow Valley College and the Calgary Chamber of Commerce Join Forces to Introduce Innovative Youth Labour Market Program
An innovative youth program is expanding to Calgary, Alberta thanks to a partnership between Bow Valley College, Douglas College, PEERs Employment and Education Resources and the Calgary Chamber of Commerce.  The Reboot Plus Program helps youth at who are not on track to graduate high school find and explore career paths and positive options for their future through specialized training, coaching, and connections with the local business community. 
Reboot Plus to Welcome Calgary Students
Bow Valley College is now accepting applications for Calgary area students to access hope-centred education and career development. The Reboot Plus program is a research initiative funded by the Future Skills Centre to examine new approaches to training and skills development for vulnerable youth aged 17 to 24 who have not finished high school and do not have a plan for their future. Following a previous funding investment of $1 million in 2020 to the Metro Vancouver based program, Future Skills Centre has invested further funding to expand this innovative program to four locations across Canada and to test the portability and scalability of this initiative.
Students Who are Not on Track To Graduate Invited to Apply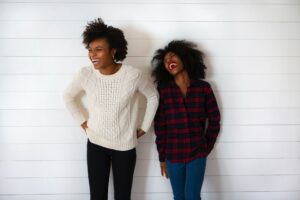 "We are asking educators and staff from organizations such as the Calgary Board of Education, the Calgary Catholic School District, and Rocky View Schools, All in For Youth, City of Calgary Youth Employment Centre, and any other youth serving organization to refer vulnerable youth to our program," says program coordinator, Amelia Fick. "We know there are many reasons students are not on track to graduate. Some of our students have aged out of their high school education, some students are interested in post-secondary education, but are unsure of their direction, and others are English language learners who will benefit from a hands-on approach to help them better understand the Canadian education system. Regardless of the reason, we need to work to remove barriers to help these young people realize their potential."
We Connect Students to the Information They Need to Succeed
The Reboot Plus program is offered over a 16-week period. Students will attend class through Bow Valley College twice per week. During this time, participants identify their values, personality, interests, and skills, and develop an education and career action plan. The program also offers participants the chance to meet four or more professionals through informational interviews in their fields of interest. In some instances past students have met with as many as a dozen professionals. This gives students a chance to know and understand their sector or occupation of interest, what the job market is like, job requirements, and get guidance on developing their careers. At the same time, it allows potential employers to see the potential in this demographic and support their entry into the workforce.
This is a Collaborative Initiative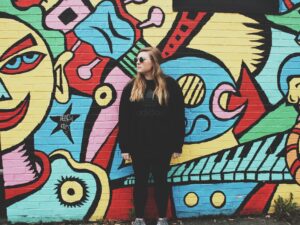 The Calgary Chamber of Commerce helps connect industry professionals to students in the program. Local professionals are invited to support and give back to the Calgary community and the next generation of workers. In Calgary, approximately one quarter of the population is 19 and under while one in five persons (21.8%) of the workforce is close to retirement. In the face of persistent labour shortages, it is imperative to help youth make in-roads into the local labour market. As the Reboot Plus program expands, it is anticipated that new partners will provide new contexts and identify issues related to diversity, equity and inclusion, demographics, labour shortages and skills gaps that the expanded program can address.
Apply Now
Registration to two cycles of the Calgary program are open to all youth. The Reboot Plus program offered through Bow Valley College is free of charge.
Mondays + Wednesdays | 4:30 – 7:00pm | Begins February 6, 2023
Tuesdays + Thursdays | 1:30 – 4:00pm | Begins February 7, 2023
To apply, students can send an email of interest to rebootplus@bowvalleycollege.ca or call Amelia Fick at (403) 410-1763 for more details.
The Reboot Plus project is funded by the Government of Canada's Future Skills Centre.
Le projet Reboot Plus est financé par le Centre des Compétences futures du gouvernement du Canada.