"Education is a business issue.  Without an educated workforce, businesses won't be able to thrive and succeed in the future."
The Langleys are the fastest growing communities of the Lower Mainland. According to the Statistics Canada Census, Langley grew at a rate of 11.9%; higher than the average 7.6% for the remainder of British Columbia. Many families choose the Langleys for its affordability and community feel.
The Langleys are Facing Chronic Labour Shortages
At the same time, businesses are struggling with chronic labour shortage which impacts productivity and profitability. "Finding and retaining staff is top of mind for most of the businesses the Langley Chamber talks to," says Cory Redekop, Chief Executive Officer of the Greater Langley Chamber of Commerce. "Beyond that, as everyone can tell, we're in a time of rising costs.  This hits businesses just as much as consumers with higher input costs on products, materials, fuel, equipment, staff – you name it, putting further pressure on our business community, and making it harder for many small businesses who have not had an easy go of it through the past two and a half pandemic years."
The Community Can Help Youth Fill the Gaps
One of the Government of Canada's response to this challenge is immigration. An aggressive plan to bring 1.5 million immigrants to Canada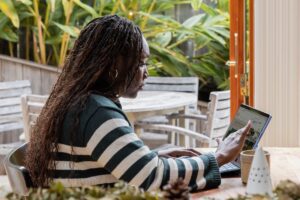 over the next three years is underway to fill the gaps. At the same time, "BC youth have an unemployment rate of over 9% and so we would like to see more youth connecting with and integrating into the labour force," says Redekop.
Enter the Reboot Plus program: a youth education and career development program delivered in partnership by Douglas College and PEERs Employment and Education Resources. Participants are vulnerable youth aged 17 to 24 who have not finished high school and do not have a plan for their future. This 16-week program helps participants identify their values, personality, interests, and skills, meet with professionals and develop an education and career action plan. We know that school failure has profound economic consequences for individuals and society. Every child out of school represents lost personal and social opportunities and staggering economic cost.
Connecting Youth to Employers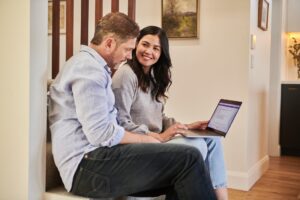 "Having a program like Reboot Plus here, to provide a support for local Langley youth who otherwise might not find their footing, would be a great way to ensure that as many people as possible can participate in the opportunities that are coming to Langley," Redekop says. "The Langley Chamber can serve as a connecting point between education and industry, and local businesspeople can provide real-world, on-the-ground education that would be helpful for many students in determining the career paths that are right for them."
Connecting Employers to Youth
While professionals help youth of the program understand what careers are really like, there is benefit for employers as well. "I think both the Chamber and our members will gain a better understanding of the youth labour pool, and hopefully a better appreciation for the jobs youth would be great for. In addition, I think those professionals who participate in the informational interviews will benefit personally from being able to contribute, share their insights, and help someone get onto a better path for their future. I think that would be very fulfilling for everyone involved!" emphasizes Redekop.
How Business Professionals Can Get Involved
The Langley Chamber joined the Reboot Plus program as "it is such a good fit with one of our top focus areas: workforce development.  Besides that, the program is making a real difference in the lives of youth and we were excited to be able to help with those efforts too. Anything that the business community can do to engage and support the next generation of up-and-coming workers is of critical importance for our long-term economic strength" Redekop explains.
The Reboot Plus Program has a great track record in the communities it has already rolled out to of supporting and empowering youth.  "As a young and growing community, these types of programs are great additions to Langley and we encourage you to contact the Langley Chamber to find out how you can be a part of it!" says Redekop.
If you would like to learn more about the Reboot Plus program and how you can get involved, please contact the Greater Langley Chamber of Commerce to learn how you can get involved in helping our vulnerable youth.
Cory Redekop
Greater Langley Chamber of Commerce
cory@langleychamber.com  /  604 371 3770