Meaningful youth engagement offers substantial benefits to both young individuals and the wider community. Engagement can be a powerful strategy to enhance youth health, self-confidence, and positive relationships, while also improving their career prospects. Furthermore, it brings advantages to organizations and communities by tapping into the creative energy and insights of young people.
Challenges Faced by Youth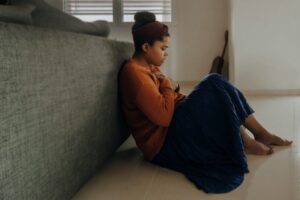 Many youth in the Reboot Plus program struggle to engage with their high school education and their communities. These young people are in an alternative education program. Some have been bullied and ostracised. Others suffer depression and anxiety, particularly social anxiety. Several have trouble getting up in the morning, never mind going to school. They are alienated from high school and can't see much of a future beyond it. To bring them back, we provide them a structure that allows them to find their 'why.'
The Three Pillars of Youth Empowerment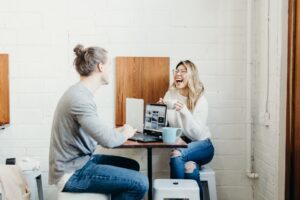 There are three large components our program uses to reengage youth: reintegration, learning, and influence. This model has a positive impact on youth mental health, encouraging them to form healthy connections with peers and supportive adults, ultimately leading them to buy into a better future for themselves. "We are not an employment program; we are a life envisioning program: what kind of person are you? What do you want to do with your life? How do you get from here to there?"
Reintegration for Youth Empowerment
To reintegrate youth, our program facilitators work closely with young people to understand their individual needs. We meet the youth where they are, put as little pressure on them as possible, and help them get out of the rut that high school has put them in. They do a lot of self-assessment; hope-centred career development; pathway exploration; information interviews with professionals; and experience the post-secondary environment, learning about programs, services, and societies for people just like them. We then connect youth to professionals in our communities to gain insight into industry. These connections provide the opportunity to influence positive change in their own life.
Benefits to Professionals and Communities
Professionals benefit by gaining insight and a broader perspective from young individuals. This results in more effective onboarding options for businesses. Communities, in general, benefit from engaged youth as they tend to be more civic-minded, volunteering, contributing to the workforce, and becoming active, lifelong citizens. Therefore, it is vital for each of us to work with youth in challenging circumstances to help them reengage. Establishing healthy connections helps youth enhance their mental health and well-being and increase their chances of success in life.
Youth Engagement in Organizational Operations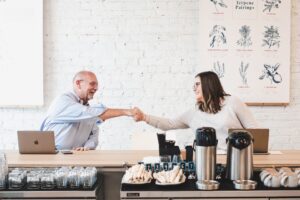 Youth engagement should be embedded in an organization's operations for this very reason. When organizations around the world recognize the strengths in young people and are actively harnessing these resources, everyone wins.
Empowering youth to improve their engagement in Canadian communities is not just a noble endeavor but a pragmatic investment in the future. By providing a structured path for self-discovery, personal growth, and community involvement, we create a virtuous cycle where young individuals flourish, organizations thrive, and communities prosper.
With funding from the Government of Canada's Future Skills Centre, we are examining whether a hope-centred education and career development program can help youth find their purpose.
Le projet Reboot Plus est financé par le Centre des Compétences futures du gouvernement du Canada