The Reboot Plus Program offers an alternative path for students who are not on track to graduate from high school. Working to reengage students in education and skills development, the program supports them to explore their interests and abilities and matching careers. This project links these youth with four to seven professionals working in careers of interest identified by the students. Students can ask questions through an informational interview to explore what their desired careers are really like.
To date, the program has had nearly 200 professionals participate, from auto mechanics to health care workers. Many express that they are inspired in their conversations with the youth. They enjoy providing guidance, advice, and reflection; something that many of them wish they had had access to as they navigated their own careers. Youth, in turn, realize their barriers are not unique. There is no linear path to success.
Focus is the Key to Success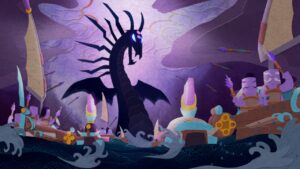 Concept Designer, Sol Sallee has worked in children's television for the last 8 years. "What this means is I get to draw the things that are in a show: characters, props, sets, backgrounds, trees, skylines, vehicles, weapons, robots, expressions anything. I have been able to work with some really great products such as toys, and video games. I make a lot of my own stuff. It's fun. It's stressful. It's rewarding. It's a dream come true."
It took him some time to discover his path and realize it was attainable to him. He advises students should realize that their path is attainable also. "Students don't have to be the most talented person in the room; rather, they need to focus, and keep at it. With more resources online, everything is accessible. If you want to do character animation, you can look it up. Never count yourself out. Maybe you're not the best drawer in Grade 12, or the best student, but that does not mean you're not going to be successful. You just need to find your lens. Have passion. Keep returning to it and checking it out."
Take Time to Explore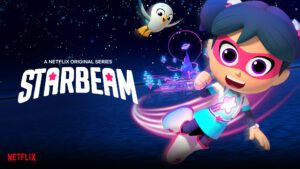 Sol's journey took a few turns before he landed in his current role. As a high school student, he was an artist, interested in art, comics, cartoons, and anime, but he didn't take it too seriously. Instead, he enrolled at the University of British Columbia, joining their Swim Team and Team Canada, finishing with a degree in English. After, he took a year off to figure out what he wanted to do. He settled on the IDEA School of Design at Capilano University..
…and More Time to Fine Tune
"I thought I would be drawing, and animating," Sol says. "I wasn't educated and well-versed in what jobs were available. I had to ask a lot of questions. It took me time to realize what my interests were and what roles I could fit in. I found my way to where I want to be. So I'm happy. I think about if that could have been faster. I don't know if that matters, but I do know seeing is believing."
Asking Questions and Finding a Mentor Can Help You Along
"I always felt like I could use a little more mentorship. This is one of the reasons I want to participate in this program. I had complimentary co-workers, but not what I would consider to be the type of mentor that I needed. It would have been nice to have someone help me see the direction in which I should start to focus my attention. I enjoyed chatting about my experience with the students. They have shown excitement about my profession and my journey. If they're inspired, great! I want them to know that they can do whatever they choose to do. The possibilities are there. I am an example of this. I meandered, I persisted, and I found my way."
If you're a business professional who is able to give 30-60 minutes of your time to this program, we would love to connect with you. Please connect with:
The Burnaby Board of Trade
Alexandra Yallouz
P: (604) 412-0100 ext. 1105
E: alexandra@bbot.ca
The Surrey Board of Trade
Pooja Pawar
P: (604) 581-7130
E: info@businessinsurrey.ca