Fanshawe College offers up the Reboot Plus program to support youth at risk of not graduating high school
A Hope Centred Education and Career Development Program is Coming to London! London has joined four municipalities other across Canada in offering an alternative path to students who are not on track to graduate from high school. Launched in 2019 in New Westminster British Columbia, the Reboot Plus program recruits students identified by teachers and counsellors as unlikely to graduate and works to re-engage them in education and skills development by supporting them to explore their interests and abilities and matching careers. 40 London-based students will be chosen to take part with a program offering at Fanshawe College thanks to a partnership with Douglas College, PEERs Employment and Education Resources and the London Chamber of Commerce.
Identifying the Needs of Young People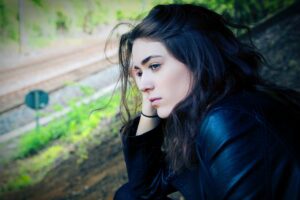 There is no one reason, or set of reasons, that people become disengaged from their high school. "We know the complexity of each situation is unique," says Laurel Teall, Career Services Consultant with Fanshawe College. "The current demographics in London, Ontario, has 1 in 4 children living in poverty. We know that this, alone, creates a barrier to their future so we need to be proactive in our approach to helping them reach their best potential." The Reboot Plus program is a free, 16-week program that helps vulnerable youth identify their values, personality, interest, skills, meet with professionals and develop an education and career action plan.
Connecting Students to the Mentors they Need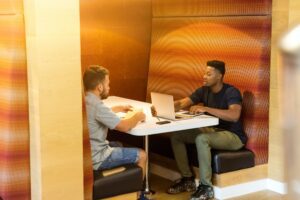 A component of the Reboot Plus program has young people meeting with 4-7 professionals for informational interviews. This allows them to gain "on the ground" information about the jobs and careers they are interested in and make decisions about their suitability. Professionals participate by sharing their knowledge and personal experience in informational interviews. Through this process participants gain an understanding of their careers of interest and the world of work, build confidence speaking to professionals, and begin to develop a network.
Connecting Professionals with a New Generation of Workers
While students gain insight from employers, professionals also better understand this pool of talent and develop specific onboarding strategies and tools for them. Professionals participating in this program are often surprised by the maturity of the students. Many have a pre-conceived notion that students who are not on track to graduate are immature and lack focus, when in fact the opposite is true; they are intelligent, self-aware, and life aware. They really want the opportunity to be a part of their community. Employers who need skilled employees will walk away with a deeper knowledge of this generation while supporting vulnerable youth.
Providing Youth with Hope
"Career development is a lifelong journey," offers Teall. "Offering this dedicated support over 4 months will give us an opportunity to infuse hope and transform lives."  Students entering the program learn to become curious, to take risks, and adapt their thinking to enact change. Employers, sharing their career journeys speak of their own meandering path towards success while cementing the understanding of careers as a journey as opposed to a destination. This hope-centered career development approach promotes experiential learning, self-reflection and envisioning. The overall goal is to provide a positive educational experience and encourage youth to actively continue their education to prepare for a meaningful career.
Accepting Applications
Students living in, and looking for education career development in the London, Ontario area, are invited to apply for February 2023 intakes of the program. Educators from the Thames Valley School Board, the London District Catholic School Board, and the Avon Maitland District School Board can direct youth to Fanshawe College for more information and to apply. Students can attend this program through the main campus, as well as Huron/Bruce regional sites.
Contact:
Laurel Teall
Career Services Consultant
Fanshawe College
519-452-4430 X 14578
The Reboot Plus project is funded by the Government of Canada's Future Skills Centre.
Le projet Reboot Plus est financé par le Centre des Compétences futures du gouvernement du Canada